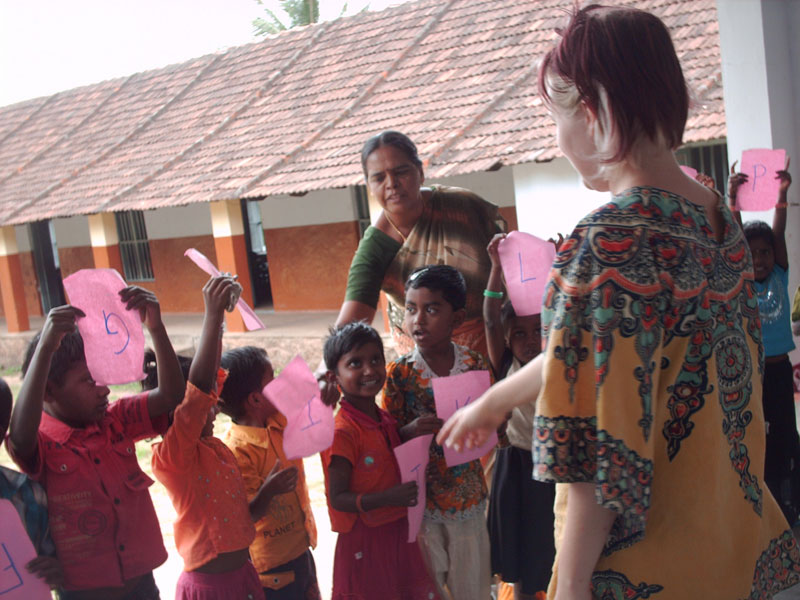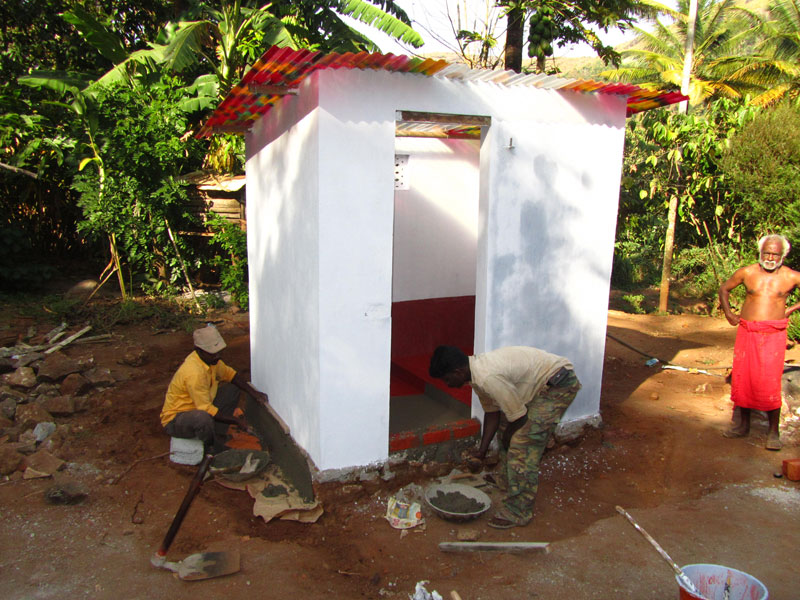 The purpose of worldwide volunteering is foremost to serve, and thereby, to learn first-hand about the host community and its people. It is not simply an alternative to a standard vacation, but an opportunity to use your skills and interests in an unconventional setting to benefit others in a community that has requested your help.
Yearoutindia has been actively involved in various community development programs in Kerala, South India. Unlike other projects, Yearoutindia programs are volunteer initiated, volunteer run long-term, planned and sustainable projects that really make a real difference to the lives of the people who live in these communities. These programs provide meaningful volunteering projects for the general public, University and College groups, Medical Schools, Churches and Businesses in collaboration with local grass roots organizations, schools, and local communities. All our projects are fully immersive and require volunteers to be fully committed and resourceful. In each case, the benefits of your efforts and services go immediately and directly to the under privileged, needy and to communities where a little help makes a BIG difference.
In these programs, volunteers work directly with local villagers in village-based projects, sleeping in local houses, eating the same food and working under the same conditions as those in the local community. In many cases, these communities are without much infrastructure - little or no electricity, modern toilets, or shower facilities. Yearoutindia will ensure that volunteers are provided with clean and basic aminities where ever possible.
Yearoutindia looks for volunteers who have a variety of academic backgrounds, skills, and experiences and who are sincerely interested in international service. As Yearoutindia volunteers, we should approach our field work as an invaluable opportunity to learn about other countries and cultures, development issues both abroad and at home, and to learn about ourselves - our assumptions, our willingness to learn from others, our limits and abilities, and our capacity to effect personal, community, and global change.
For community development programs, cultural sensitivity may be one of the most important and often difficult aspects of your volunteering experience. There will be aspects of the local culture that confound your sense of logic or challenge your sense of justice. However, remember you are the visitor. No solitary volunteer can change centuries of tradition or culture. You must look deep inside yourself and determine if you are flexible enough to respect the local culture.
Volunteering in these programs require flexibility, patience, those who are self-starters, and people who genuinely respect the host community and their culture. Volunteers never go to teach the people western ways, nor are they there to save the people. Volunteers go to share their energy and time with the people, contribute positively, to experience their culture first hand and to grow themselves.
Program Schedule
4/8/12+ week Community Development Programs in rural Kerala.
Yearoutindia community development programs in Kerala are conducted in various rural villages around the Western Ghats mountain ranges. You could be working in a picturesque, tiny village helping with a village school reconstruction or other renovation projects, medical missions with public health components, such as eye clinics, construction and renovation of health posts, community centers, and youth centers, reforestation and green belt activities and other community development activities. These have open program dates as there are many ongoing projects.
Program duration & costs:
MTP-HP701 - Mannan Tribal Project - House Building Project
MTP-SP702 - Mannan Tribal Project - Sanitation Project
CP-ROT301 - Community Projects in association with Rotary International
CP-RAJ311 - Swamimalai-Tamil Nadu, Bronze Art School Projects
CP-RAJ312 - Kumbakonam-Tamil Nadu, Community Projects
CP-VET303 - Trichur-Kerala, Vet assistant welfare Projects
CP-KAN202 - Kanthaloor - Community Service / School Renovation Projects
ARE YOU READY TO BECOME A YOI VOLUNTEER?
You can contribute your time, skills and knowledge through volunteering with the YOI.
This is an opportunity to create positive impact and being a significant force for achieving peace and development.
Make a difference to the lives of many!