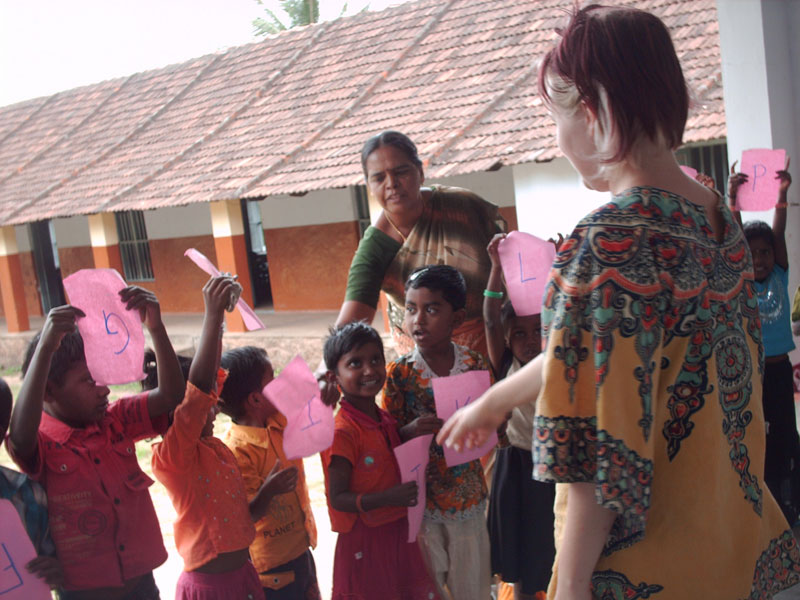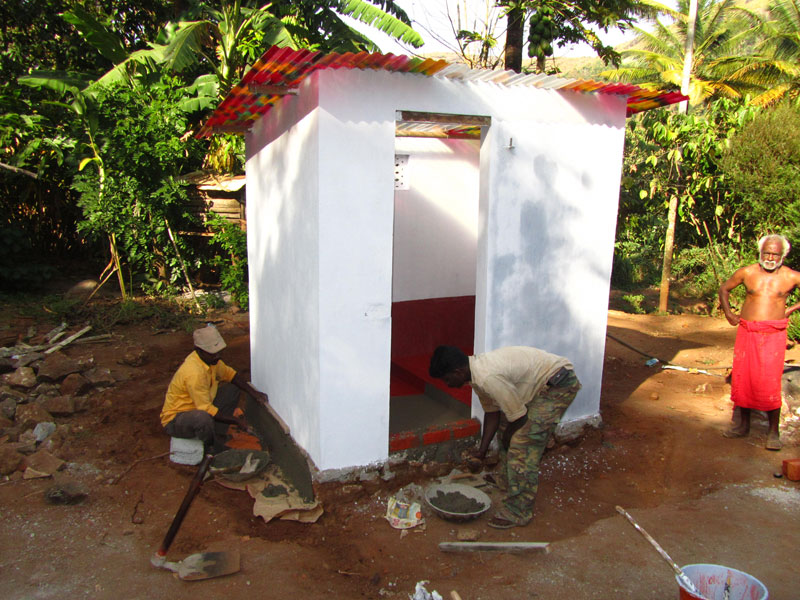 Volunteering with sustainable & long term projects do make a real difference to everyone involved.
See India with a purpose
Some travellers are content partying their way around the world. You, however, are looking for a more substantial experience. Volunteering not only gives you the opportunity to give back, it gives you something to do, somewhere to go, and somewhere to stay. You'll still have plenty of time for exploring local ruins or having a lager down at the pub. But one word of warning, don't set out to change the world -- you'll be disappointed to learn that the world doesn't necessarily need changing. The best goal is to challenge yourself everyday, test your patience, and open your mind and heart. Volunteering in south India gives you an opportunity to take part in Rural teaching programs, community programs, embedded volunteer programs, Forest conservation work, and Wildlife conservation work in beautiful South India.
Change Yourself
By volunteering abroad you will learn so much about yourself. You will do things that you never imagined you were capable of. The biggest difference you will notice at the end of the program will not be external but will be the difference inside of yourself. In most cases residents could do your job better, faster and more efficiently. You probably won't teach the locals how to hammer a nail, but you will share your friendship with them. Most importantly, you will be changed forever because you will have a greater understanding of another culture, you will challenge your personal limits, and you will develop friendships
Flexibility
Unlike paid employment, volunteering provides a more flexible schedule and varying time commitments. You may choose to participate in a medical camp in the interiors, among the rural/tribal people in the beautiful south India, or to spend time with the little kids at an orphanage, or do some thing to preserve the wonderful rain forests, or to be a part of wildlife conservation team for a few weeks.
Build your Resume
Many employers value volunteerism above all else. If you have volunteerism on your resume it shows that you are flexible, patient and committed. Many travelers know where they want to go, but don't know what to do once they get there. Volunteering abroad gives your travels a purpose and an itinerary.
Affordable Travel and fundraising
There are few travel experiences that are cheaper then volunteering abroad. Most Volunteer placement organizations charge a fee. The fee will typically cover room/board, orientation, and the program itself. Many volunteers cover their expenses by letter writing campaigns to family and friends, contributions from churches or student organizations and other donation driven efforts. Fundraising is a simple way to pay for a volunteer excursion abroad. By writing to family members, friends, and possibly teachers about your opportunity abroad, you may be surprised by the giving from these individuals to make the volunteer opportunity happen. Certainly one of the best sources for small scholarships or donations are local community groups tied to the region you are going to. Maybe you can perform a slide show for them upon return, or speak at a function they sponsor, and they may have funds to help you help their homeland community." Many organizations will provide you with sample fundraising letters from past volunteers. And visiting your church or local organizations with ties to your destination is also typically a good source of financing. Students have asked me, "Why do I have to pay to go work overseas?" Unless you are a doctor or engineer or you are planning to spend a year or two volunteering there is probably a fee to be paid. Perhaps you are going to build a school in the rural south India, the volunteer organization has to pay for building supplies, arrange the logistics of the program, provide home stays in the local village, pay wages for local staff and cover for some administration costs. If the only objective was to build the school they would be better served hiring local craftsmen at a low cost and complete the project in a short time. The goal of the organization is more likely centred around making a real difference at the rural level and also providing a cultural experience for you in rural India
Is Volunteering Abroad for you?
Volunteering requires flexibility, patience, those who are self-starters, and people who genuinely respect the host people and their culture. Volunteers never go to teach the people western ways, nor are they there to save the people. Volunteers go to share their energy and time with the people, to experience their culture first hand and to grow themselves. Before you sign up you should consider the following:
Can you camp? Can you live without modern plumbing, hot water and electricity?
Most international volunteer experiences are hosted in developing countries. Before you go you should do some research. The last thing the volunteer organization and the locals need is someone complaining about the food. You will be surprised at how much or how little you need in the way of modern comforts to be happy. However, if you know yourself and you know that you wouldn't last an hour in a developing country there are still opportunities for you with other volunteering organisations. Yearoutindia staff will provide you with information on other organisations if required.
Are you open enough to accept and respect a culture no matter how different it is from your culture?
This may be one of the most difficult aspects of your volunteer experience. There will be aspects of the local culture that confound your sense of logic or challenge your sense of justice, however, remember you are the visitor. No solitary volunteer can change centuries of tradition or culture. You must look deep inside yourself and determine if you are flexible enough to respect the local culture before you go. Despite what you may have heard your job is not to teach the superiority of western ways.
Are you comfortable with yourself?
At times you may feel isolated, particularly when you arrive in a village knowing no one. Many students travel because they are dissatisfied with the state of their life at home. This is the wrong reason to venture internationally. If you have problems at home ie. your boyfriend, your faculty, your roommates, don't expect those problems to disappear once you are out of the UK/US. Chances are those problems will follow you and they will be more readily apparent with the additional cultural and adjustment issues Many western students don't know much about themselves. You may have a schedule that includes surrounding yourself with like-minded individuals all day everyday. You are with you roommates, classmates, party friends around the clock. Many volunteers are placed in an isolated situation like a tribal settlement or a small rural village. Your social life or the lack there of will be entirely up to you. Volunteering abroad is truly a study abroad experience. Every minute of everyday you will be a student.
Are you hungry to learn?
You may learn a new language, a new culture, a new way of life. Flexibility and patience are the keys to having a satisfying experience. Developing countries in particular are not as obsessed with time as the UK/ US or Europe. Often schedules are ignored or appointments begin later than arranged. NGO's, international non-profits and volunteer organizations are almost always understaffed. Your itinerary will not be as smooth and well organized as a tour or a Caribbean cruise. Things may seem disorganized at times. You may have to initiate your day to day itinerary. You may also encounter corruption, government officials and local administrators often work in ways that don't make sense to you. You have to accept the program and offer your services within those parameters
What will I do?
Volunteer projects are as varied as you might imagine. Generally international volunteer experiences fall into four main arenas:
Community Development - placements might be building a school, building sanitation facilities, setting up a water treatment facility and installing drinking water solutions, running medical camps, helping orphanages or collecting info on local flora and fauna.
Education - teacher placement or acting as a teaching assistant in a local school or an adult education program
Eco-Environmental work - placements might be in wildlife reserves or national parks, monitoring endangered species, or working a reforestation project.
Social Welfare - working with under-privileged children, working with a women's co-op, or working in a hospital or orphanage